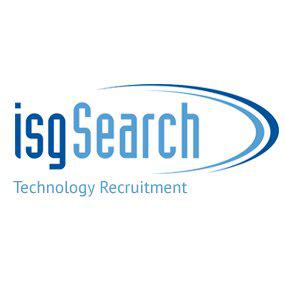 Systems/Network Admin - isgSearch
Toronto, ON


Our client…


Our client, a leading Architecture firm located Downtown Toronto, is seeking a Network/System Administrator. The incumbent will be passionate about ensuring and maintaining a stable network infrastructure. They'll develop, administer and maintain the network infrastructure to support their business by ensuring security, integrity and high-availability of enterprise systems and related components.


What's in it for you?

Our client is located Downtown Toronto and offers a competitive compensation & employee benefits plan as well as flexible hours

Key Responsibilities:


Manage setup, configuration and operation of virtualization layer, hardware, firewall, proxy, load balancers, IDS and operating systems
Assist in handling service requests, changes and incidents including problem management
Provide setup and operation of hardware including HSM, servers, clusters and storage
Plan and execute changes and installations
Provide support for networked computers and equipment
Setup and management of operating systems
Manage security solutions, including firewall, anti-virus and intrusion detection systems
Arrange and perform network software and hardware upgrades
Collaborate/communicate daily with IT staff members to ensure seamless IT operations
Assist Service Desk and IT projects as needed
Identify improvements in terms of setup, capacity and expansion etc.
Perform health checks and maintenance of infrastructure
Available to be on-call for critical incident support on a rotational basis
Ability to work flexible hours and weekends to conduct maintenance and upgrade
Must Have
University degree in Computer Sciences, IT or related technical/engineering field
7-10 years of experience in network/system/infrastructure administration or a related field
7-10 years of general IT experience
Strong experience working with Cisco Meraki
In-depth Knowledge of virtualization (VMware, Hyper-V, VDI and HCI)
Extensive experience working with Windows Server 2016
Hands-on experience with server/network infrastructure, delivering internet facing applications and solutions
Exposure to cloud-based disaster recovery implementations
Very strong working technical knowledge of Workstation Server operating systems, current network hardware, protocols and standards
Ability to manage multi-tiered distributed environments
Experience maintaining systems in a Managed Configuration including a server baseline establishment, change tracking, server build reports, and other configuration management procedures
Nice to Have
MCSE an asset
CCNA certification
Experience in AEC industry is considered an asset
isgSearch is a member of the ISG Group of Companies, operating in Canada since 1990. Throughout the 1990's, ISG (Informatics Search Group) was built into one of Canada's leading search firms, and sold in 1998 to a leader in North American Recruitment & Solution Services. In 2007, the same ownership that drove ISG to success, created isgSearch with a boutique-style approach, catering to the very specific needs of hiring clients and talented professionals in the IT space.
519,00 $ - 75 000,00 $ /an