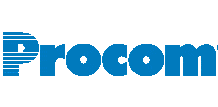 Telephony (VOIP) Architect - Procom
Toronto, ON
Client ID: 275082
 Telephony (VOIP) Architect: On behalf of our large client, PROCOM Toronto is seeking a Telephony Architect  expert for a   contract employment opportunity.
Telephony (VOIP) Architect: Job Details
Demonstrated experience with enterprise switching and routing implementations
Demonstrated knowledge of telecommunications technology and its application in public safety and emergency service environments
Experience with multi-site redundant layer 2 and 3 design and implementations
Experience with Perimeter IP security firewalls, IDS, and Web filtering
Routing (e.g. BGP, IGRP, EIGRP), Switching
Network Load Balancing
Firewalls – Palo Alto, Cisco ASA and Checkpoint MDS, and Fortinet Fortigate
Design shared backup infrastructure improvements in the main network.
Design and Implement Redundant Highly available network
Develop detailed network transition collateral including technical input for solution design for user facing and management networks with step by step transition procedures.
Industry experience with the latest telecom and network technologies
Ability to provide architectural recommendations on security devices for the network.
Assess operational, technical and administrative needs, estimate costs, monitor financial performance and productivity.
Network packets analysis
Develop options to ensure that network transition costs are consistent with contractual terms.
Identify, address and resolve sensitive/contentious client service, operational and technical issues.
Identify risks and develop mitigation strategies.
Work in conjunction with internal IT staff and external vendors to troubleshoot and resolve issues.
Create and maintain documentation
Develop and perform training related to operational monitoring and initial trouble analysis.
Experience with the Public Safety agencies and its stakeholder would be an asset
Experience with the projects related to 24x7 critical environments and operations
Understanding of OPS/ministries I&IT strategies, plans, policies, directives, best practices and standards to ensure compliance in the development, co-ordination and implementation of projects.
Telephony (VOIP) Architect: Mandatory Skills
Recent public sector experince
Cisco enterprise products, including VOIP – IPT.
Experience with multi-site redundant layer 2 and 3 design and implementations
Routing (e.g. BGP, IGRP, EIGRP), Switching
Experience with the projects related to 24x7 critical environments and operations
 Telephony (VOIP) Architect: Start Date
June-21-19
Telephony (VOIP) Architect: Assignment Length
12 month