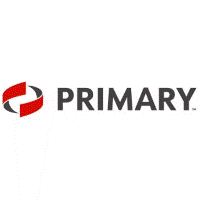 Telecommunications Designer - Primary Engineering & Construction
Victoria, BC V8Z 4M2
Primary Engineering and Construction Corporation (Primary) is a growth-oriented industry leader providing professional electrical engineering and construction services and specializing in emerging marketplaces in Alberta, British Columbia, Saskatchewan, Manitoba, and Ontario.
We offer design and design/build services for all types of electric utility distribution infrastructure to a wide variety of clients including electric utility companies, developers, builders, commercial and industrial businesses, oil companies, government, and private contractors. Our devotion to excellence has attracted some of the best young professional minds to our company
We have an opening for a Telecommunications Designer. You will be responsible for providing overhead and underground telecommunications utility design at our Victoria, BC location.
Your daily work:
Prepare and review Telecommunication designs
Interpret and apply Telecommunication standards while preparing high quality designs and drawings
Create design details in software such as AutoCad, SpatialNet, Microstation and Bluebeam
Accountability and management of concurrent project budgets and schedules for successful delivery "on-time" and "on-budget" while maintaining a high degree of quality
Participate in meetings with key-stakeholders to ensure success outcomes on a project by project, job by job basis
Design coordination with clients, municipal authorities, utilities & various project stakeholders
Preparation and submission of design packages
Preparation and submission of project approvals, including customer, municipal permits, crossing or proximity agreements and joint use approvals
Proactively consult and develop solutions for clients to suit their business needs
Clearly communicate with clients and project stakeholders to identify project risks and expectations
Attend site meetings, site visits and field inspections
Review as-built and record drawings to ensure compliance with original design
Analyze and produce financial variance reports upon completion
Peer mentoring and training with other design team members
Other duties as required
You must have:
5 or more years of telecommunication design experience
Great interpersonal skills with the ability to develop business relationships conducted in a professional manner
Strong collaborative skills and willingness to liaise with other disciplines (marketing, drafting, construction, survey, and civil) to ensure projects are accurate, compliant, on-time and on-budget
A passion for your work and a drive for excellence
Engineering Technology Diploma or Bachelor of Science Degree in Electrical Engineering from a recognized college or university would be an asset
Class 5 driver's license
A few qualifications that would help you succeed:
Experience working in the telecom or related engineering environment, with extensive experience in design and cost estimating of telecom projects.
Experience with survey equipment and field data collection.
Job Posting closes on November 20, 2020
Primary offers a highly competitive compensation package including, competitive salaries, bonuses, Health & Dental benefits, flexible work schedules, paid vacation, Company Matching RRSP, flex days, and a number of career and professional development opportunities.
If you are ready for a new challenge and want to make a difference in the industry, please send your resume in confidence to careers@primaryeng.com
**Please Note, you must be a Canadian Citizen or have a valid work permit**
We thank all candidates for their application however, only those selected for an interview will be contacted.
*Please see www.primaryeng.com for this and other positions we are recruiting.