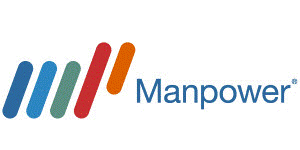 Temporary General Laborer - Manpower
Moncton, NB
Are you looking for temporary or part time positions to fill in your time? Do you have experience in a warehouse environment, operating a forklift, or lifting heavy items?
Manpower has the challenges you've been looking for.

On behalf of our clients, Manpower is hiring for all types of Temporary General Labor positions in the Moncton area.

*Are you interested in being on an "on-call" basis?
*Do you have shipping or receiving experience?
*Do you have attention to detail and ability to work well with others as well as independently?
*Are you skilled in working with hand or power tools?

Apply today for these exciting opportunities!

Manpower offers associates valuable work experience, opportunities for training & development, and professional advice. Manpower also has great perks for associates including discounts on hotels, home & auto insurance, apparel, and much more!
ManpowerGroup recognizes the importance of providing an accessible and barrier-free environment. We are committed to creating a welcoming, fair and inclusive environment by offering equal opportunity to access our services. At ManpowerGroup, we are committed to providing accommodations, and will work with you to meet your needs.

We love referrals! Refer a friend to Manpower and earn a Referral Bonus if they get hired!