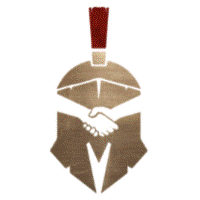 Business Sales Representative - The Acquisition Group
Surrey, BC V3R 6Y8
We are looking for motivated individual who is in search of a fulfilling long-term career, to help us with our client. The right candidate will help with campaign development and business to business sales. 
At our company, our most valued assets are people! We are looking to add a Business Development Representative to our  team. 
Your responsibilities include but not limited to:
• Manage and coordinate the entire sales cycle from initial sales appointments to ongoing customer relationship management
• Serve as the primary customer contact to advocate and represent the customer's needs within the organization
• Ensure the customer's complete satisfaction by leveraging the organization's various resources to accomplish the customer's goals in a timely manner
• Gain an in-depth understanding of the customer's unique business needs, goals and challenges and facilitate solutions
• Actively communicate the organization's new and existing offerings to customers
• Actively seek new business opportunities through referrals from existing customers
• Present quotations and proposals to customers
• Work with office administrator to ensure all customer paperwork requirements are fulfilled
• Increase sales by identifying opportunities within his/her customer accounts
Our Requirements:
• Minimum 1 to 2 years sales experience
• High school or equivalent 
• Ability to work for full time Monday to Friday (8:00 am -- 5:30 pm)
• Effective communication and client presentation skills
• Sales "hunter" mentality and past success
• Ability to network and engage with new clients
• No criminal record
Benefits:


• Competitive compensation package (reviewed in the interview process)
• Paid company trips, retreats and dinners
• Comprehensive training and daily coaching provided
• Social team nights to foster team culture
• Full time-Monday to Friday
Please send us your resume for our consideration.