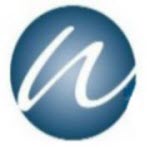 Tool & Die Maker - Winter Technical Staffing
Concord, ON
Our client is in the Automotive Industry and they are looking to hire 2 Tool & Die Makers.

Title: Tool & Die Maker
Type: Full Time – Permanent
Location: Concord, ON
Position(s) 2 (1 for afternoons and 1 for Nights)
Pay: $32+ per hour + shift premiums - depends upon experience [Ask for expectation]
Benefits: Yes
Shift: 1 for afternoons (2 pm to 10 pm) and 1 for Nights (10 pm to 6 am)
Shift Premium: Afternoons ($0.60 per hour) - Nights ($0.75 per hour)

KEY JOB RESPONSIBILITIES:
Build new dies and tooling by preparing various materials from drawings and specifications and constructing dies and tooling from prototypes, by lay out, setting up, machining and fitting metal stock.

Repair and test dies and tooling by lay out, setting up machining and finishing metal stock.

Verify conformance of repaired dies or tooling to specifications by checking dimensions, clearances and alignments, consistently working to close tolerances.

Operate a variety of machine tools to cut, mill, grind or otherwise repair work piece to prescribed dimensions and finish.

Operate crane to remove and/or relocate dies to specific work stations/equipment.

Dismantle and repair or replace die parts, tooling or bender fixtures, fitting and assembling parts and testing repaired dies for proper operation, operating press as required.

Fit and assemble tools and then test completed tooling for operation by proving out in a press, unit or fixture.

Provide assistance and guidance to Tool & Die Apprentices.

Promote and comply with health, safety, and environmental standards, safe operating procedures, good housekeeping practices and the observance of protective equipment requirements at all times.

In the process of building tooling, verifies tool designs for feasibility and functionality before completion feeding back any modifications or concerns to supervisor.

Any other reasonable duty required by Management
Secondary School diploma or equivalent

Licensed Tool & Die Maker (completed 4 year apprenticeship)

Minimum 2 years tool and die making experience, preferably in an automotive trim manufacturing environment

Mathematical and mechanical aptitude

Good communication, organization and interpersonal skills

Able to span all shifts and weekends, as required

Proven experience in maintenance of plant and equipment

Able to recognize all North American symbols

Strong knowledge of related codes, health, safety and environmental standards and regulations.
If you have the skills and experience that we are looking for to be successful in this role, please submit your resume by email to aneezah@winterstaffing.com , or fax 416-495-8487 quoting the job title in the subject line. Only successful candidates will be contacted for an interview.
          www.winterstaffing.com
                    We are an equal opportunity Employer
32,00 $ - 36,00 $ /heure
Benefits, Shift Premium