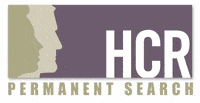 Tool and Die Maker & Tool Die Apprentice de HCR Permanent Search
Newmarket, ON
HCR Permanent Search is currently working with a top manufacturing company in Newmarket who needs to hire Tool and Die Makers as well as Tool and Die Apprentices. They have openings for straight afternoons or nights. To be considered for the Tool and Die Maker role, you would need experience working as a Tool and Die Maker and have your license in the Province of Ontario. To be considered for the Tool and Die Apprentice role, you would need to be pursuing your tool and die apprenticeship in the Province of Ontario. To attract the best talent, my client is offering a competitive salary, good benefits and a place where you can grow your career.
RESPONSIBILITIES
• Repair and maintain dies
• Work with junior tool and die makers and teach apprentices
• Organize own work as well as the workload of Jr. Toolmakers in an efficient and professional manner
• Participates in Continuous Improvements initiatives and projects
• Adheres to all Company safety rules and regulations
• Helps with PM's
• Any other reasonable request by management
MINIMUM REQUIREMENTS
• A valid tool and die maker license for the Province of Ontario or be pursuing your Tool and Die Apprenticeship in the Province of Ontario
• Previous experience as a tool and die maker and experience repairing transfer or progressive dies
Contact and Resume Submission
If you feel you are an excellent candidate and have the required skills and experience indicated above, please send your attached resume and any important details to HCR Permanent Search, care of the Recruitment Consultant listed below. Only qualified candidates who can work in Canada without restriction will be contacted.


Please ensure that you indicate the name of the position you are applying for in the subject heading and you forward a copy of your trades license or a copy of your hours from your log book. Thank you for your interest.
Aaron Berger
Sr Account Manager
HCR Permanent Search
Email: aberger@hcr.ca
www.hcrpermsearch.com