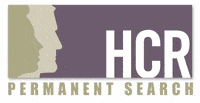 Tooling Designer de HCR Permanent Search
Newmarket, ON
HCR Permanent Search is currently working with a top manufacturing company in Newmarket who needs to hire a Tooling Designer. To be considered, you would need experience as a designing tooling for stamping processes.

MINIMUM REQUIREMENTS
A College diploma or a university degree in Engineering OR a tool and die maker license
At least 3 years of experience in tooling engineering. Ideally, experience with progressive stamping
Experience with tooling design and program manager
Able to travel internationally
RESPONSIBILITIES
Designing tooling, dies and fixtures and ensure that timelines are achieved
Work with international suppliers. Address any concerns that arise in a timely manner
Sit in on design reviews
Design strip layouts for sales team and work with sales when quotes are being created
Review tooling designs and provide feedback
Contact and Resume Submission
If you feel you are an excellent candidate and have the required skills and experience indicated above, please send your attached resume and any important details to HCR Permanent Search, care of the recruitment consultant listed below. Only qualified candidates who are local to the Newmarket Area and can work in Canada without restriction will be contacted.
Thank you for your interest.
Aaron Berger
Sr Account Manager
HCR Permanent Search
Email: aberger@hcr.ca
www.hcrpermsearch.com