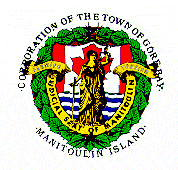 Treasurer - Town of Gore Bay
GORE BAY, ON P0P 1H0
Town of Gore Bay
Requires a
TREASURER
The Town of Gore Bay with a permanent population of approximately 850 is located on beautiful Manitoulin Island. Due to an upcoming retirement, the Town of Gore Bay is seeking applications from experienced, qualified persons for the position of Treasurer. This position is responsible for leading all financial matters, developing, recommending, implementing and continuously monitoring the Town's short-term and long-term financial plans. The Treasurer represents the Town with all finance-related matters and ensures compliance with Provincial reporting requirements and programs. In this position you will be responsible for the following:
Establish internal directives, policies and procedures including finances, community development, and operations to ensure the efficient and effective operation of the Town.
Working knowledge of every municipal department.
Provide appropriate advice, background information and briefing materials to Council and play an active role at Council and Committee meetings as required.
Develop and maintain an effective organization structure for the municipal finances that reflects operational needs and is directed towards accomplishing the objectives established in the Town's strategic plan.
Ensure the effective function of all municipal finances.
Coordinates and leads the annual budget process, develop long-term capital/operating budget
Responsible for GL, FIR completions, monthly operating statements, taxation, grant applications and municipal revenue functions
Responsible for the Asset Management Plan in conjunction with appropriate Senior
Maintain asset inventory in compliance with
Preparation of required financial statements and reports to Council and Senior
Coordinate all audit
Management of payroll functions including benefit
Oversees insurance plans and risk management
The preferred candidate will possess the following qualifications:
An accounting designation (preferred) or an equivalent related mix of education and
A strong demonstrated understanding of municipal operations and legislation.
Successful completion of Municipal Finance and Accounting Program an asset.
Significant demonstrated management experience and understanding of local government finance, municipal financial planning, financial information systems, municipal financial reporting, taxation experience, budgetary processes, and supervisory
Excellent interpersonal, financial, project/time management, organizational, analytical, communication, presentation, leadership and supervisory
Proficiency in computer software applications (including but not limited to Word, Excel, Outlook, Power Point and Town-specific financial programs).
Demonstrated organizational, communication and management skills.
Demonstrated experience in project management and team leadership.
Salary Range: To commensurate with education and experience.
Applicants must indicate how they meet the minimum qualifications in their resume. We thank all applicants; however only those selected for an interview will be contacted.
Please submit your resume and cover letter in confidence by 3:00 p.m. on Friday November 22, 2019 to:
Annette Clarke, CAO/Clerk-Treasurer
Mail: Town of Gore Bay
15 Water Street, PO Box 590, Gore Bay, Ontario P0P 1H0
E-mail: aclarke@gorebay.ca Facsimile: (705) 282-3076 Phone: (705) 282-2420 ext. 1