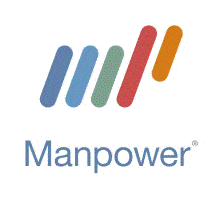 Turnaround Master Scheduler de Manpower Professional
Joffre, AB
Turnaround Master Scheduler
Manpower is currently seeking a Turnaround Master Scheduler to fulfill a long-term contract position with a major petrochemical client in Joffre, AB.
In this role the Turnaround Master Scheduler is accountable for detailed scheduling of turnaround activities, and to define the overall scheduling philosophy and process for gathering and integrating all activities in the turnaround schedule based on turnaround complexity. The Master scheduler will be accountable for the successful implementation of Primavera in the Joffre Site Turnaround events.
Responsibilities:
Develop the scheduling architecture and coding to align with the overall turnaround execution strategy.
Lead the development of an integrated Primavera schedule that includes Operations, Maintenance, Reliability and Engineering, Sustaining and Growth Capital projects for all (potentially simultaneous) events.
Work with Event Managers and external contractors to define and staff a successful scheduling team.
Identify training needs to support scheduling communication and tracking.
Develop "earned value tools" such as progress vs. planned, hours consumed vs. hours earned, critical and near critical path items to support forecasting of end date and resource requirements.
Put a plan in place to ensure the IT infrastructure is in place to support the scheduling function during critical phases of execution.
Maintain various reporting systems for ensuring that documentation is accurate and timely.
Document key information for analysis which includes earned value, cost performance index, schedule performance index.
Collaborate with planners in development of work order task lists to ensure high standard of SAP data integrity (including the WBS/AFE structure), in the correct structure to facilitate automated to/from Primavera.
Work closely with RC, Maintenance, Operations, Process and Engineering personnel to set turnaround priorities, resolve execution issues and provide leadership in troubleshooting and problem solving.
Challenge all work plan to ensure the schedule is optimized to the shortest critical path.
Owner of scheduling procedure, lessons learned and best practices.
Required Education / Experience:
2-year technical school diploma with 10+ years of related experience or a combination of 12+ year's post-secondary technical education (including Journeyman ticket or steam tickets) and related experience
Proven capacity to create and maintain complex schedules
Advanced proficiency with the following: Primavera, SAP PS, Maxavera
Demonstrated experience in a supervisory or leadership role (Lead Scheduler, Project Coordinator)
High level understanding of plant system processes
Proven ability to lead, develop and implement improvement strategies
Challenge assumptions and explore options widely
Ability to engage across boundaries during complex troubleshooting and continuous improvement initiatives
Project management experience
Capable of assessing progress with regard to objectives
Turnaround experience
Experience mentoring others
Previous experience in a petrochemical asset
Please email your resume directly to melissa.hughes@manpower.com or call 403-298-4387