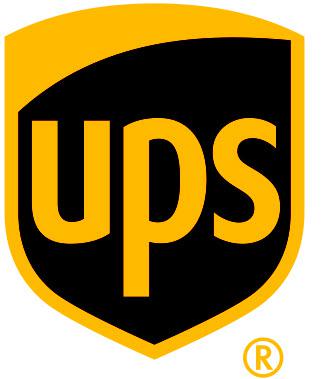 UPS Package Handler - Evening Shift - Owen Sound - United Parcel Service UPS
Owen Sound, ON N4K2J5
Future You wants to know – what is life at UPS really like? You'll see that it's about opportunity, teamwork, a supportive culture and benefits that help you become everything you're envisioning right now.Explore the many ways UPS can enrich life for Future You. And if you'd like benefit information, find it with the specific job you're looking for.
Job Description:
At UPS, we also discover how we combine endless opportunities innovation and rewards to create a truly unique career experience. With our unique promote-from-within culture you'll always find exciting new opportunities at every level of the organization. From training and education to growth and empowerment you have the freedom to forge a career path that can take you anywhere you want to go.
Job Details:
UPS is currently looking for Part-time Warehouse Package Handlers at our Mississauga location starting at $14.25 (as of Oct 1st/2020) with top rates of $24.61.
Job Classifications: Part-time Warehouse
Job Type: Permanent / Hourly
Work days: Monday - Friday
Scheduled Shift: 5:00pm – 11:00pm (flexibility required)
Category: Warehouse Operations
Package Handler - Local Sort are responsible for the loading, unloading, sorting and scanning of packages in the center. They move a variety of packages and they process these for the drivers to deliver.  
 Required Skills:
Ability to follow set procedures

Ability to regularly lift up to 70-lbs (32-kg) unassisted

Able to work with automated conveyor belts and manual rollers

Comfortable working inside container trailers delivery trucks or similar equipment

Good organizational and multi-tasking skills

Comfortable working in a fast-paced physically demanding and temperature changing warehouse environment

Must be able to work with and recognize postal codes routing charts and maps
The above statements are intended to describe the general nature of the work required for the position
Benefits:
Full training provided

Weekly pay (every Friday)

Wage starts at $14.25 per hour

Guaranteed wage progression up to $24.61 per hour

Extended health and dental benefits

Group insurance and pension benefits

Opportunities for advancement

(Conditions apply)

Free onsite parking
UPS is committed to Diversity in Employment and welcomes all applicants however only qualified candidates will be notified for interviews.   All candidates must successfully complete series of interviews a criminal history check and references verification in order to qualify.    
UPS Canada is a diverse and equal opportunity employer. Please advise our HR representatives if workplace accommodation is needed. Thank you for your interest in UPS Canada.