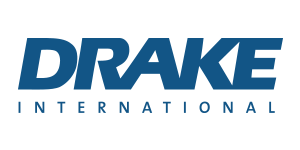 Warehouse Associate - Whitby de Drake International
Toronto/GTA, ON

Do you like to see a project completed from start to finish? Do you like to be active and on your feet all day?

Drake International is hiring Warehouse Associates in the Whitby area for an ongoing contract from April to November. Your primary responsibility will be to hand balm cases from a container onto a conveyor belt. You will be required to lift up to 50lbs on a consent basis. 3 shifts available with the ability to become a permanent employee at the end of the contract.

Job Duties include:

Sorting of boxes from the shipping container and placing it on a conveyor belt.
Moving boxes from one part of the warehouse to the other
Other general warehouse duties as needed.

What's in it for you?

Pay Rate: $16.10 hr.
Long term assignment
Opportunity to grow within the company
Day shift: 8:00 am-4:00 pm, Afternoon 4:00 pm to Midnight, Night shift: Midnight -8:00 am

Must be able to pass a criminal background check

Excellent English written and verbal communication

Able to lift up to 50 lbs.

Previous warehouse experience

Video samples of the position duties will be viewed at our location during the hiring process.

INDTDFlex