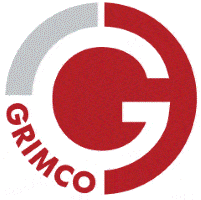 Warehouse Supervisor - Grimco Canada, Inc.
Dartmouth, NS B3B 1M3
What Does a Warehouse Supervisor Do?
The primary objectives of this position include coordinating and organizing all warehouse activities on a daily basis, consisting of shipping, receiving and delivery of product, delegating duties while performing the same, or like, duties as required.
They oversee the efficient receipt, storage, value-adding servicing and dispatch of sign supply products. They ensure productivity targets are met and oversee the maintenance of warehouse and labour management systems. They ensure workplace health and safety requirements are met and take responsibility for the security of the building and stock. They plan the arrangement of goods within the warehouse and organize special requirements for certain stock. They manage teams of workers and deal with personnel issues such as the recruitment, training and discipline of staff.

Responsibilities:
Manage, motivate and develop team.
Use of logistics software to schedule daily delivery runs.
Load and unload delivery trucks both by hand and using a forklift.
Pick and pack orders of sign supplies by hand, in preparation for shipping to customers in compliance with material handling procedures.
Stock inventory when replenishment shipments come in.
Receive and examine incoming material for discrepancies/damages.
Record shipping/receiving logs in an orderly fashion.
Perform accurate cycle counts of inventory.
Ship and receive orders using appropriate shipping software.
Use data management system to track orders and answer questions for team members and customers alike.
Assist couriers and delivery drivers with manifest information and work in order to maximize delivery efficiency.
Perform duties using a safety-conscious attitude, improving safety knowledge of all employees.
Operate forklift.
Maintain a clean work area.
Perform other duties as assigned (cleaning/sweeping warehouse, maintenance, special projects, etc.).
Requirements:
Available to work Monday to Friday 8:30am-5:00pm, including overtime when needed.
2 to 5 years previous leadership in a warehouse/distribution fast-paced environment.
Completed High School Diploma or equivalent.
Computer literate: Printing Tickets, Shipping Software, MS Office Suite, Internet Navigation, and ERP system experience.
Current Forklift Certification and Drivers License are assets.
Ability to lift 50bs+ solo regularly - both lateral and overhead.
Ability to stand and walk for a full work day. Ability to repeatedly bend, twist, squat, kneel, and lift.
Comfortable with tools and power tools. Comfortable with taking measurements.
Safety Conscious at all times!
Professional appearance and ability to communicate and interact with individuals from all backgrounds.
Strong work ethic - dedicated to get the job done.
Reliable transportation to and from work.
Clean criminal and work reference histories.
Interest in growing with Grimco
New to the Sign Industry? What is Training Like?
3 weeks of focused training time, followed by ongoing training/coaching Majority of time training is focused on: products, computer systems, logistics, safety, & human resources.
Split between break-out session and hands-on learning environment.
Rotation within departments for a diverse look at how employees approach tasks and achieve goals.
Paid training period.