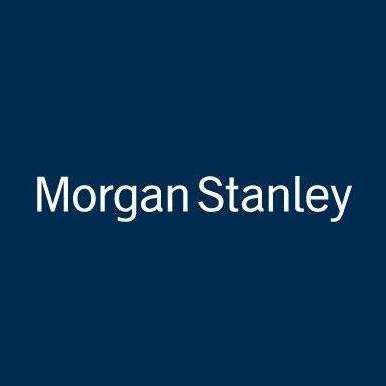 Windows Server Operations Team Lead (L3) - Morgan Stanley Services Canada Corp.
Montreal, QC
Morgan Stanley is a global financial services firm and a market leader in investment banking, securities, investment management and wealth management services. With offices in more than 43 countries, the people of Morgan Stanley are dedicated to providing our clients the finest thinking, products and services to help them achieve even the most challenging goals.
As a market leader, the talent and passion of our people is critical to our success. We embrace integrity, excellence, team work and giving back.
The Technology division partners with our business units and leading technology companies to redefine how we do business in ever more global and dynamic financial markets.
Our sizeable investment in technology results in leading-edge tools, software, and systems. Our insights, applications, and infrastructure give a competitive edge to clients' businesses—and to our own.
The role will be located at 700 Wellington, suite 2000, Montreal, Qc, H3C 3S4.
Enterprise Technology & Risk (ETR) is comprised of five primary areas:
- Core Infrastructure (CI) manages the infrastructure technology solutions to support the Firm's daily operations, enable our businesses to expand to new markets, offer new client products, and comply with evolving regulations.
- End User Technology (EUT) delivers core communication, collaboration and productivity tools across the Firm, including desktop and mobile devices, remote computing solutions, and multimedia services. 
- Quality Assurance & Production Management (QAPM) provides production management, quality assurance, and end user services for Institutional Securities and Support Services. QAPM also manages the Enterprise Command Center, Enterprise Systems Management, and Technology Disaster Recovery services.
- Technology & Information Risk (TIR) delivers first-line defenses to manage risks to Firm technology. TIR oversees programs that protect and enable the business, ensure secure delivery of services to our clients, address the risks presented by an evolving threat landscape, and meet regulatory expectations.
- Technology Business Development (TechBD) manages the Firm's strategic relationships with external technology companies.
The Windows Server Operations group provides a stable, yet agile and dynamic infrastructure platform to support the business functional requirements whilst managing associated risks. Working with and managing the team allows for exposure to stability, security and production engineering of a large global environment of 10000+ Windows Servers. We integrate and interact with regional and global colleagues to drive change through identifying areas for process improvement, automation and scripting wherever possible.

We are looking for a Lever 3 Server Operations Team Lead to maintaining technology infrastructure, providing operational stability by following and using the tools, policies, processes and procedures available. You will also be involved in numerous project based activities aiming to expand and enhance the services provided within the environment. You will work with us to evaluate, discuss, listen to and re-think ideas to move forward in a productive manner - providing constructive feedback when necessary. You will be required to produce ad-hoc and regular reports for senior management in your respective areas and projects. You will also be expected to manage the local team and participate in local management initiatives.
Primary responsibilities:
- Managing the local team, including full time employees and contingent workers
- Coaching and mentoring junior members of the wider local and global team
- Driving the security agenda by improving patching tools and procedures, implementing fixes, planning and executing upgrades, identify and mitigate new vulnerabilities
- Drive the cost saving initiative by identifying areas where cost savings or efficiencies can be made, automate manual processes
- Create reporting solutions and reports addressing the demands of the team and customers
- Working with global colleagues and management to provide globally consistent processes and procedures
- Working with engineering groups to deliver value to customers
- Escalating and liaising with additional internal/external groups when required, resulting in satisfactory resolution
- Resolving incidents impacting hosts or environment
- Investigating & troubleshooting root causes via problem management
- Creating, reviewing, maintaining and updating documentation
- Facilitating knowledge amongst colleagues
- Planning and controlled execution of releases into the managed environment
- Providing input into Business Continuity Planning and Practices
- Participating in an on call rotation, this is cycled between 15 people at present.
- Assisting in major planned events such as power down and disaster recovery
- Responding to L1 and L2 escalations
Skills required:
- 7+ years of experience in patch management: deep knowledge of Microsoft's and other vendors' practices. Advanced knowledge in usage and administration of IBM Bigfix Platform, including Patch Management. Working knowledge of security and threat management principles
- 7+ years of experience in Microsoft BI stack, including SQL server, SSRS and SSIS
- 7+ years of experience in supporting Windows Server Operating Systems
- 5+ years of experience in a financial company
- 2+ years of experience in managing direct reports and remote teams
- 2+ years of experience in participating in CAB meetings and approval flow of Production changes
- Advanced knowledge of PowerShell scripting
- Experience in deploying, migrating and supporting one or more core Microsoft technologies on a large scale (10000+ servers) environment (e.g. Active Directory,  DFS-R, DFS-N, Printing, System Center Suite including Configuration Manager, Operations Manager and Orchestrator, WSUS, Failover Clustering)
- Understanding of Performance Analysis and Troubleshooting tools (e.g. Sysinternals Tools, PerfMon, Splunk, ExtraHop, etc.)
- ITIL v3 certified
- Excellent communication skills in English and the ability to effectively communicate with technical / non-technical personnel including senior management
- Great analytical and troubleshooting skills
- Great attention to detail
Desired skills:
Any of the below:
- Citrix NetScaler, Citrix XenApp and XenDesktop virtualization technologies
- Experience with automation frameworks (e.g. Microsoft System Center Orchestrator)
- Understanding of Cloud technologies including Microsoft Systems Center and Azure
- Clustering and Storage Management technologies
- Understanding of Network layers
- Understanding of hypervisor virtualization technologies such as VMWare ESX and Microsoft Hyper-V
- Active Directory knowledge
- Experience with client management products (e.g. Microsoft System Center, Tanium, etc.)
Salary range:  90 000 – 115 000
Benefits offered: A corporate medical, dental and life insurance as well as short-term and long-term disability insurance plans, 4 weeks of vacation per year, 6% RRSP matching to an annual cap of $8,000.

Morgan Stanley is an equal opportunities employer. We work to provide a supportive and inclusive environment where all individuals can maximize their full potential.